Testimonials
"Capricorn Bookkeeping have been handling our VAT returns for the last 3 years and in that time Mark has always been very helpful and is always on hand to answer any queries relating to VAT and general account questions.
He also looks after our PAYE and ensures we have the correct amounts to pay to HMRC each month and prepares all our payslips.
This is an invaluable service for us as a small business as we would find this too time consuming to do ourselves, not to mention the fact we have no bookkeeping training!
We would have no hesitation in recommending Capricorn Bookkeeping to anyone who needs a reliable and friendly service."

Alison Fraser
Sales and Support Manager
www.your-name-here.co.uk
"Capricorn Bookkeeping has been very helpful with our bookkeeping needs and a valuable asset to our business offering a fast friendly service tailored to suit our business needs.
Mark is very organised and accurate and offers a collect and return service. If you're still doing your own books or are working with a bookkeeper who requires you to physically send or drop off records, I highly recommend saving time, effort and money by hiring Mark."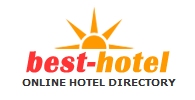 Gillian Young
Sales Manager
www.best-hotel.com
www.blackpoolhotel.com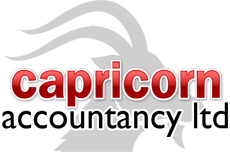 Capricorn Accountancy Ltd, 18 Lynwood Avenue, Layton, Blackpool, FY3 7DG
Tel: 01253 206209 | Mob: 07713 999433 | Email: mark@capricornaccountancy.com